Meet, enamel, "inheritance and innovation", the national heritage and intangible heritage Cloisonne transboundary design exchange will be held successfully.
2019-05-21 12:10.
network
Wen Wen
In order to inherit the intangible cultural heritage, expand the design and research group of cloisonne, adapt to the needs of the times, innovate the art form of cloisonne, and spread the "Oriental Art Essence" Cloisonne to the world, sponsored by Beijing Yi Garden Culture Development Co., Ltd., together with a famous designer of the cross border alliance, and jointly organized the "heritage and innovation" cross-cultural design exchange conference of the national heritage and intangible cultural heritage jointly held by the Xi design platform, which was held in Beijing in May 19th.

Li Weiping, the master of the cloisonne enamel, the deputy director of the two branch of Tsinghua Design Institute, Ma Bo, vice president Xie Gaoyuan of China Electronics Design Institute, Qi Anle, vice president of Wuzhou Group Design Institute, Zhang Pufeng, chairman of the easy decoration board, and one of the four less than one of the restaurants in Beijing.

At the scene of the event, Li Weiping, a native of the cloisonne enamel, shared the cloisonne culture, craft and previous cross-border success stories, and produced craftsmanship of cloisonne enamel. Li Weiping said: "I made the cloisonne works, using new technology, strong compression resistance, wear resistance, corrosion resistance, permanent no fading." At the meeting, Beijing Yi Jia creative culture company signed a strategic cooperation agreement with a number of units such as Beijing ceramic chamber of Commerce. At the end of the activity, Zhu Xuefeng, the Oriental Elvis king, performed the Italy song, which was successfully concluded in Zhu Xuefeng's loud and beautiful voice.

Li Weiping makes the cloisonne enamel handicraft on the spot.
Cloisonne, a national intangible cultural heritage of China, was born in the Yuan Dynasty. It was deeply empowered by imperial power and royal art from the day of birth. It was a symbol of power and status in the two dynasties of Ming and Qing. In recent years, cloisonne has been chosen by many Chinese leaders as a national gift and become a Chinese business card. Through the opening of the master design meeting of the cross boundary design masters, we gathered the excellent designers in China to let us know more about the culture and production technology of cloisonne, inspire design inspiration, and discuss the design innovation, market application and development direction of cloisonne, which fully embodies the integration of Chinese traditional handicraft technology and modern life.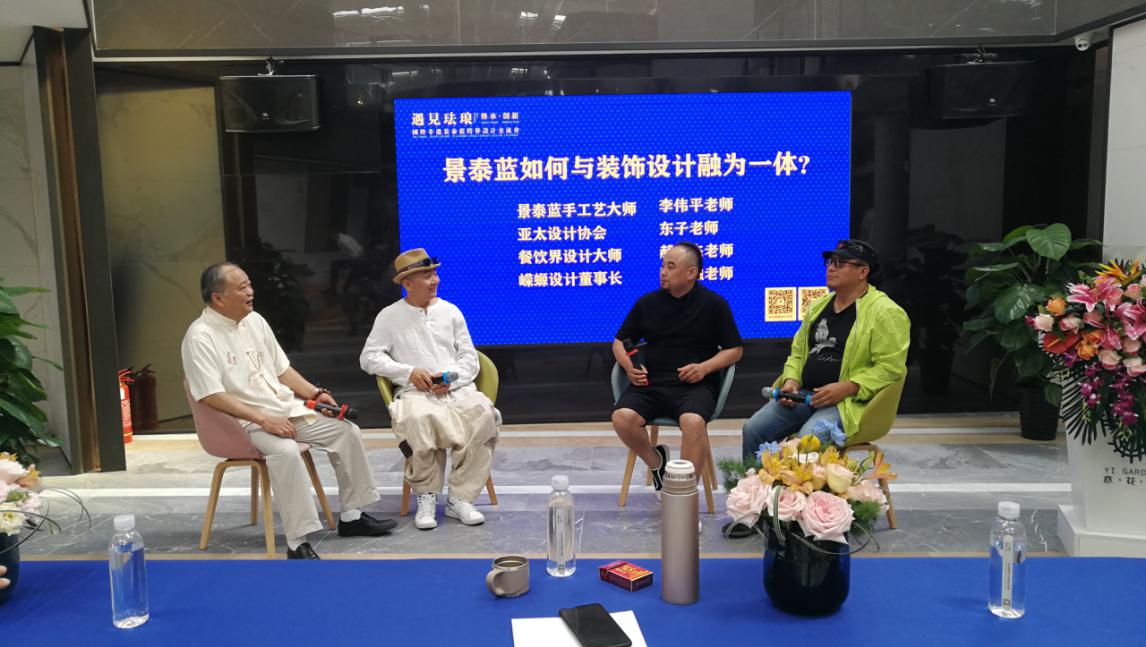 Cloisonne master and designer share better fusion of cloisonne and decoration.
Focusing on the theme of "heritage and innovation" of intangible cultural heritage cloisonne, academic discussions are conducted to provide ideas and directions for cross border designers to create more innovative works and "heritage and innovation of intangible heritage".