Private sheds and tires occupy parking spaces? Beijing Fengtai Han Chuang-tzu two mile residential area needs urgent treatment
Private locks or car tires, bicycles, shared bicycles to seize the parking spaces, and build a shed under the building, for storing old articles. In Fengtai District Han Chuang-tzu two mile residential area, these behaviors not only occupy public space, but also bring fire safety risks to the community.
The two sundries are located on the north side of building 7, and the western side of the shed is about 10 square meters, with 4 iron shelves at four corners. The tent cloth at the top is supported by surrounding trees and lampposts. In the shed, litter, mattresses, and sofa, tables and chairs were stacked in a mess. Another litter shed is located in the northeast corner of the residential area, covering an area of about 6 square meters, surrounded by thin sheets and locked on wooden doors. Behind this wooden shed there is a pole, 3 empty bird cages from bottom to top, and the highest one is next to the transformer.
The ground floor is not spacious, there are triangular locks in several big trees, and there are many fixed tyres, bicycles and shared bicycles. "These are all used to occupy parking spaces," Mr. Chang, a resident, said. The residential district is an old residential area built for more than 20 years, without property management. In recent years, with the increasing number of private cars, households are occupying parking spaces with obstacles such as chains and bicycles. Before, the residents reported that the district had concentrated on clearing the ground locks, but not long after, there were new locks. Residents believe that these sundry shed and ground locks not only destroy the overall environment of the residential area, but also bring fire safety risks. If they are not demolished in time, they may cause other residents to follow suit, so they urge the neighborhood committees and subdistrict offices to be demolished as soon as possible to restore the original appearance of the residential area.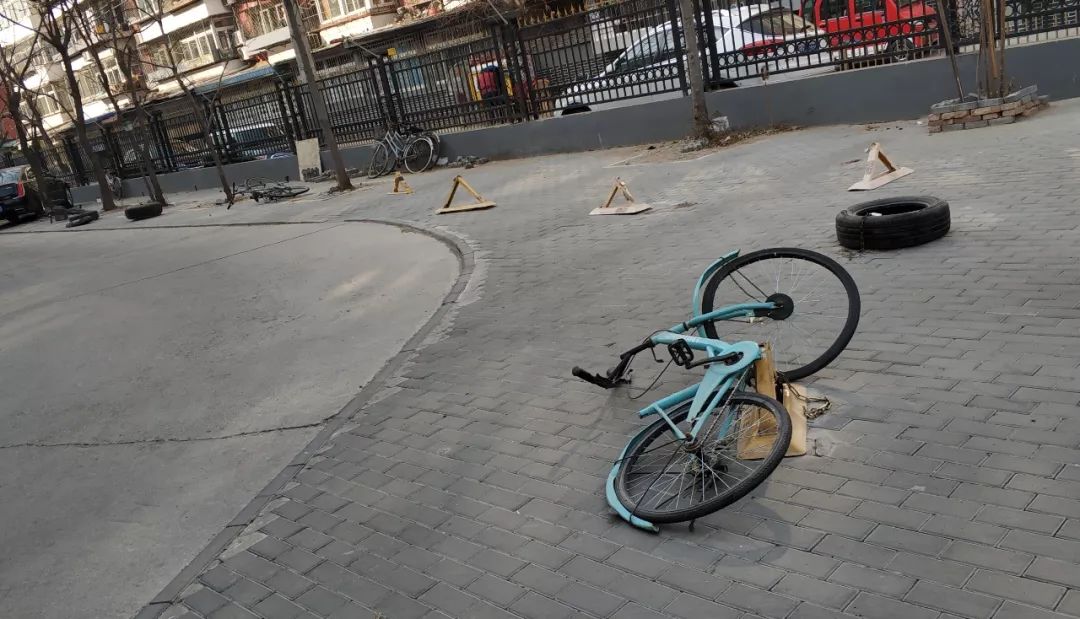 In February 18th, a reporter contacted Han Zhuangzi's new village street office, which belonged to the two Mile Village, a person in charge said that he would notify the city management department of the incident and contact the community to see the scene. "Once confirmed, the private housing shed and the ground lock will be removed in time." The responsible person said that for the parking problem of the District, the street office is currently bidding for the introduction of professional parking companies, planning parking spaces for residents, and solving the problem of parking in old communities.
Source: party newspaper helps you do it.
Process editor: TF021