The kitchen app collapsed, users also collapse! Netizen: Year dinner roll change closed book examination
There are a few hours to the dinner on New Year's Eve on the table, a lot of people are busy in the kitchen, but some users reflect, APP kitchen collapse delicacy recipes.....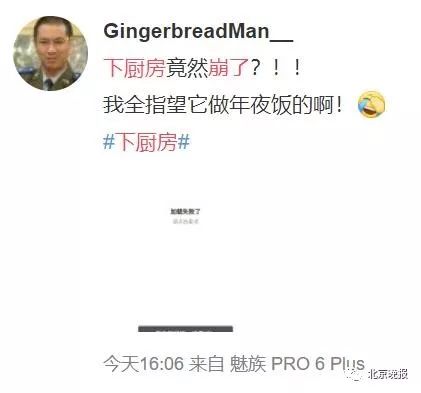 Just under the kitchen, @ issued a statement on micro-blog
The server is indeed a failure,
At present is to repair.
Sorry everyone, all the dinner on New Year's Eve!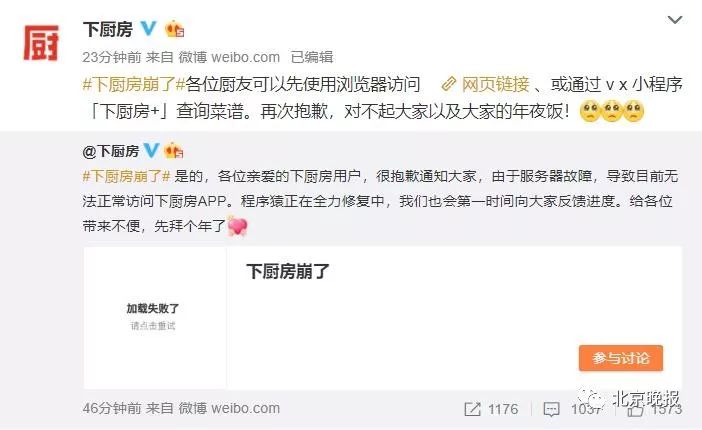 See this news, many netizens said: the kitchen should collapse?!! I expect it to do the dinner on New Year's Eve! This topic also rushed on the hot search

Some netizens commented: the kitchen collapsed, millions of people in the open book examination, so changed to a closed book......

Netizen: don't make complaints about all the people see recipes that led to app collapse?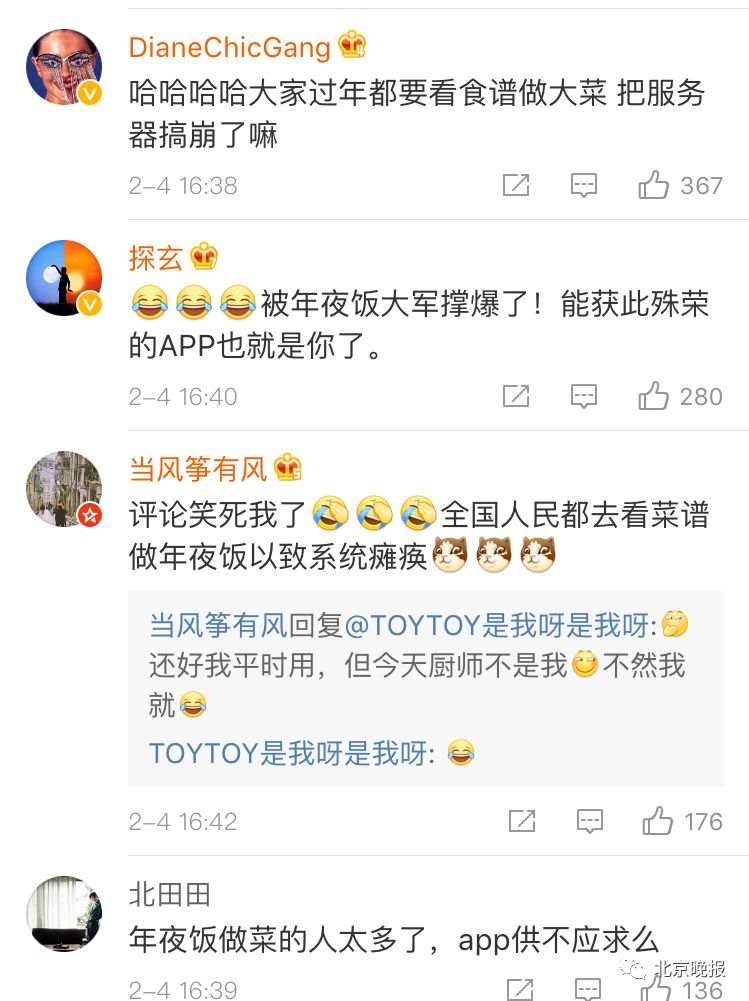 We also present a rather baffling brain up overtime programmers brother state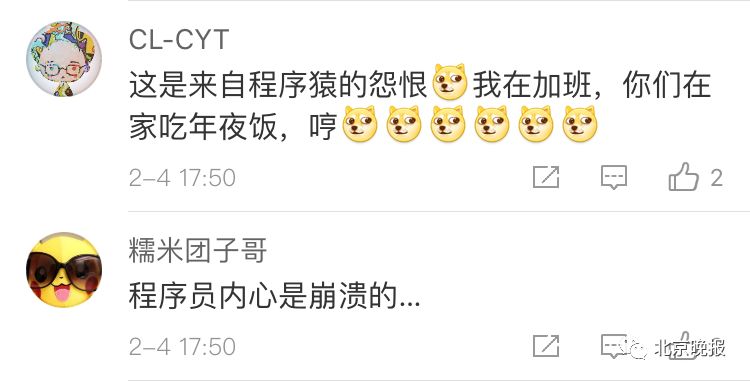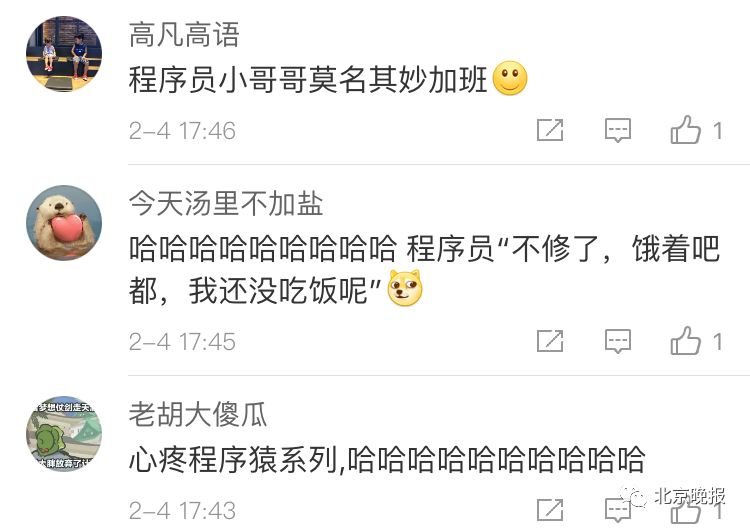 A large number of troops @ ape program, please hurry up! Can not eat dinner, depend on you!

Worry about the dinner on New Year's Eve? No I'm worried about my face!



Start fast users have basked in the picture, the menu to share with others.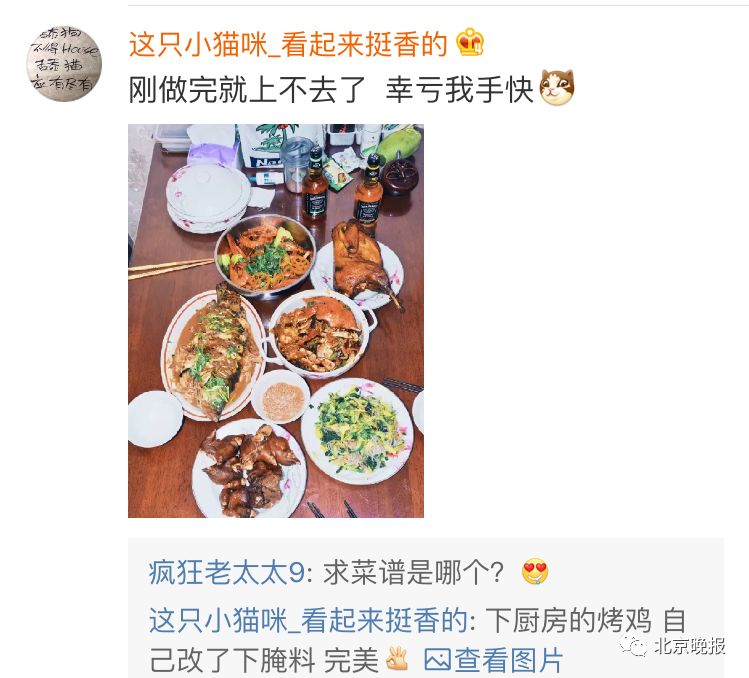 Start slow and did not give up, APP began to collapse, online message seeking answers.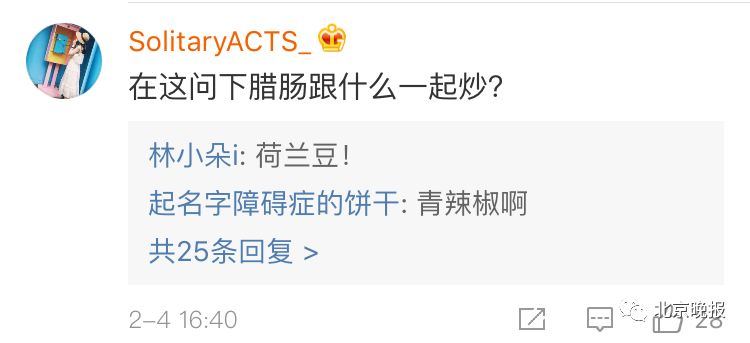 Some netizens is very calm: in fact, cramming is not feasible.


Some people simply choose their own creativity, is not cooking? It is myself......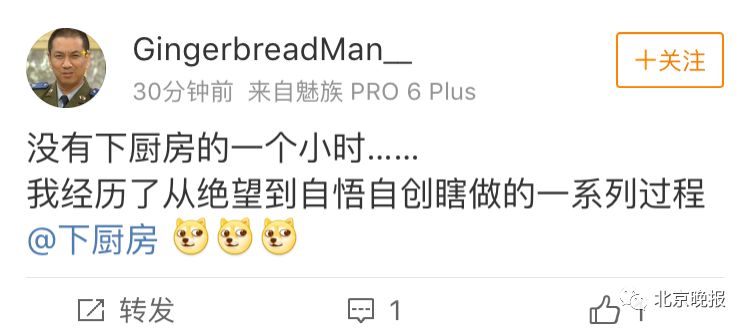 As the saying goes: one will see, is a waste, the dinner on New Year's Eve family reunion, dark cuisine careful to do, maybe too late now takeout...

Your home meal ready on the table?
Source: Beijing evening news @ public kitchen, micro-blog Sina netizen
Producer: Fang Fang
Editor: Lu Qi
Edit process: TF021