The Zhuhai airshow flying show staged "81", "Red Eagle" in the air!
2018-11-06 12:51
Beijing daily client
TF003
Eight machine somersault, dual axis machine, three four machine five machine six machine seven machine flower, cupid...... Airshow aerobatic virtuoso dizzying action. Show not only the static display, more exciting flight performance. Today (November 6th) morning, Chinese people's Liberation Army Air Force aerobatic team "81" and "Red Eagle Aviation University of air force aerobatic team for the majority of the audience presented a wonderful flight performance.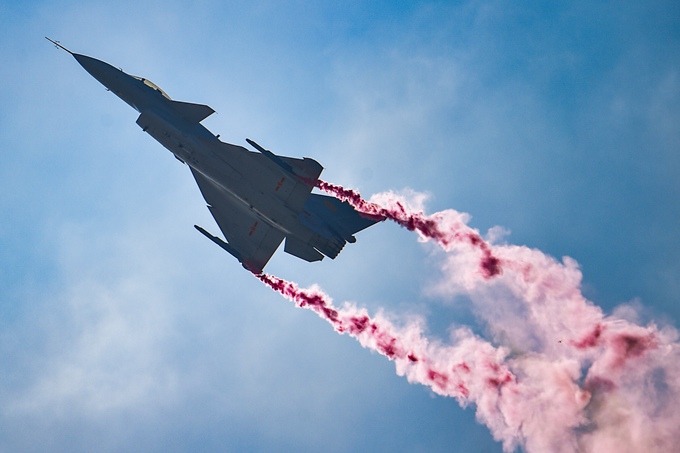 China air force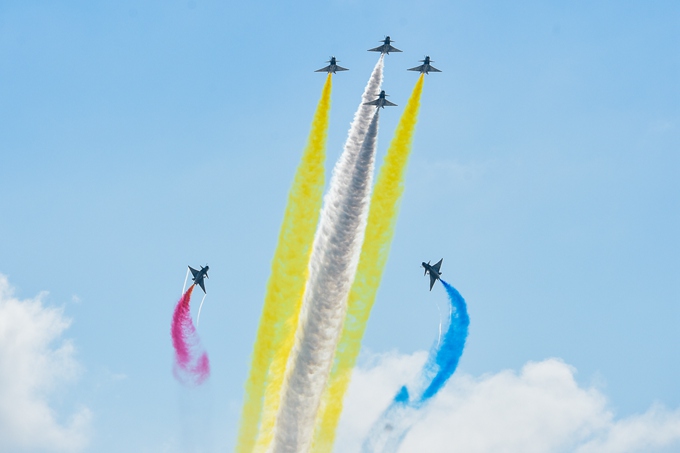 China air force
Blue sky dance Chinese F-10 aircraft air force, to the audience from all over the world to show the beauty of strength and beauty, the beauty of breathtaking speed. This is since the air force's fifth performance queue installed J-10 Chinese airshow. Air force was founded in 1962, has 5, F 6, f facelift annihilate 5 F 7EB, 7GB, and a total of 6 type aircraft performing f-10. In addition, the F 5 F 6, the remaining 4 type performance machines are installed in after the reform and opening up. Now the J-10 aircraft equipment, by the China Aviation Industry Group Co., Ltd. to develop. At present, only 3 countries in the world use three generation aircraft flight performance.
This is the "Red Eagle Aviation University of air force aerobatic team for the first time, China air show, this is a" school "flight demonstration team. The "Red Eagle aerobatic team teaching equipment -8 aircraft, is a new generation of subsonic jet trainer China aviation industry group limited company independently developed. In October 1, 2009, Chinese first female fighter pilots driving 15 aircraft -8 aircraft by Beijing taught over Tiananmen, reviewed by the party and the people.
"Red Eagle aerobatic team in Jilin on March 2011 was established in Changchun, belonging to the Aviation University of the air force. The strength of the team is composed of 21 grade and a pilot, the players are the Aviation University of the air force flight instructors, they have very extensive flight experience, the captain and the senior players have 3000 hours of flight time, and there are 3 players participated in the 60 anniversary of National Day parade.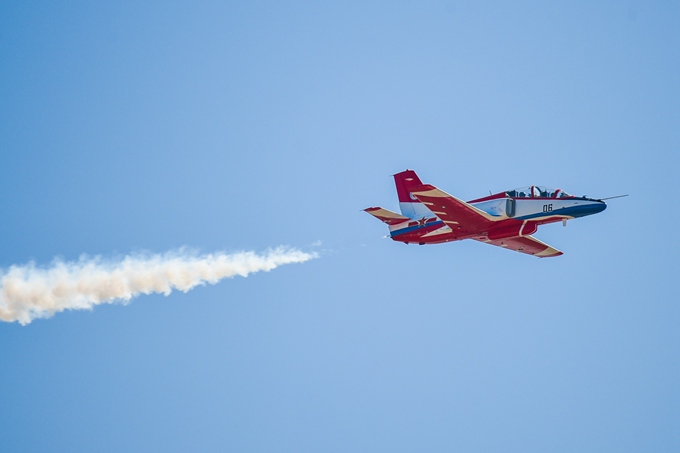 The "Red Eagle aerobatic team
The exhibition of "Red Eagle" aerobatic team by 10 "-8 education" aircraft, 21 pilots, stunts and bring multi machine, double and single. Multi machine performance outstanding "integrity, shocking," double acting "outstanding difficult action", "outstanding single performance characteristics of low height and roll spirit".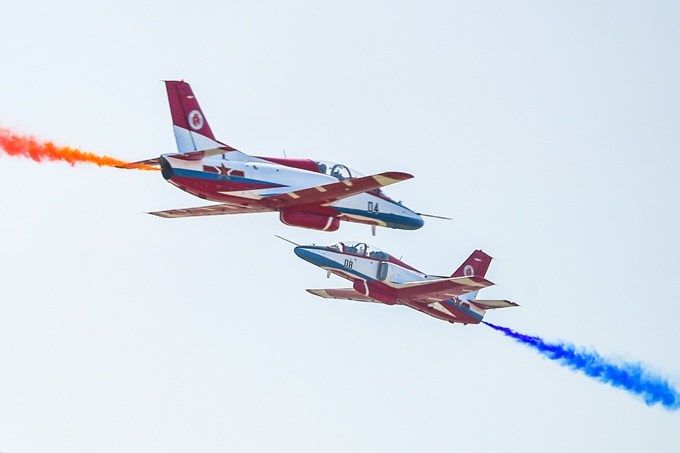 The "Red Eagle aerobatic team
It is reported that in the show, ARJ21 advanced regional jet, Boeing 787 wide body aircraft such as the domestic and foreign star models will also carry out demonstration flight performance.
Deng Wei photography
Reporter Dong Yuhan
Editor Tu Lufang
Source: Beijing daily client
Edit process: RB003